The penultimate day of the CCNS Wintertide Rising Challenge!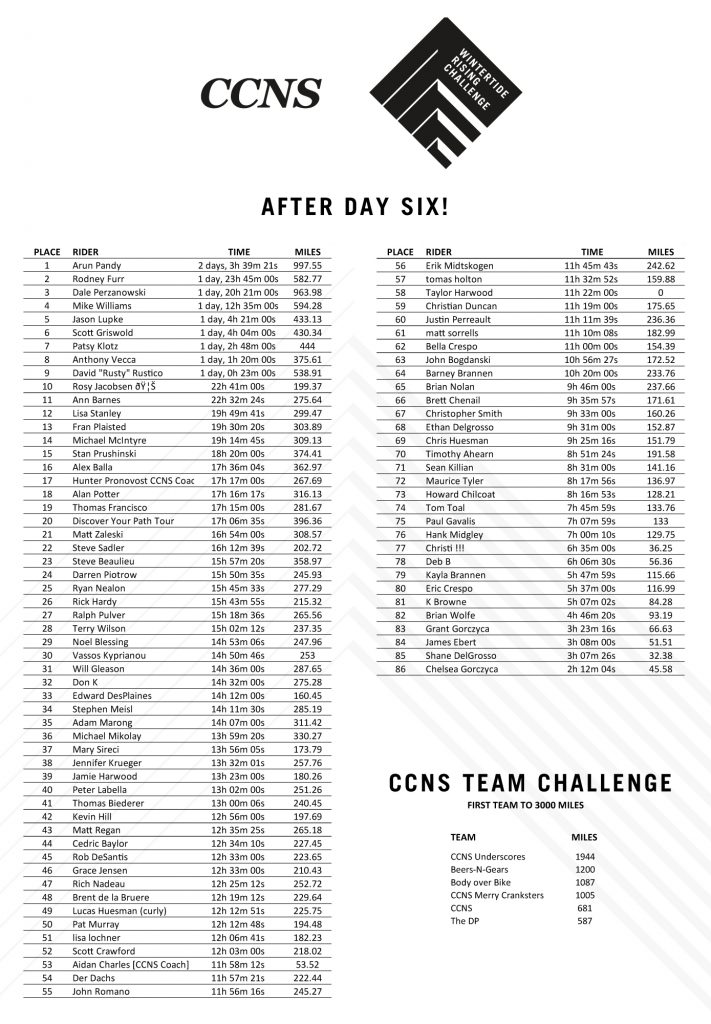 We have a new leader! Dale Perzanowski had to report to work today, leaving the door open for Arun Pandy and Rodney to move up and they took advantage of it! Arun logged a big day trying to complete the Watopia Treasure Hunt. He has cleared the 50-hour mark for the week and has nearly a 4-hour lead heading into the final day of the challenge.
On the women's side, the entire Merry Cranksters team put in a big day to SUCCESSFULLY complete the Watopia Treasure Hunt. Great work all! Patsy Klotz still leads but Rosy Jacobsen is now in 2nd place with her teammate Ann Barnes close behind in 3rd.
Click on the image of the results, or download the PDF HERE.