Our community plays a big part of our methodology. Aside from being a place where athletes can train, ride and race together, your peers add both support and accountability to your training
While being part of a community may not be something you're looking for from a coaching relationship, we have always found that our athletes thrive in the CCNS communal environment – whether online or IRL. Of course, some of our athletes still prefer to train alone, but we welcome all CCNS athletes to take advantage of the opportunity to gain support from a like-minded community.
Discover how our community benefits your training below.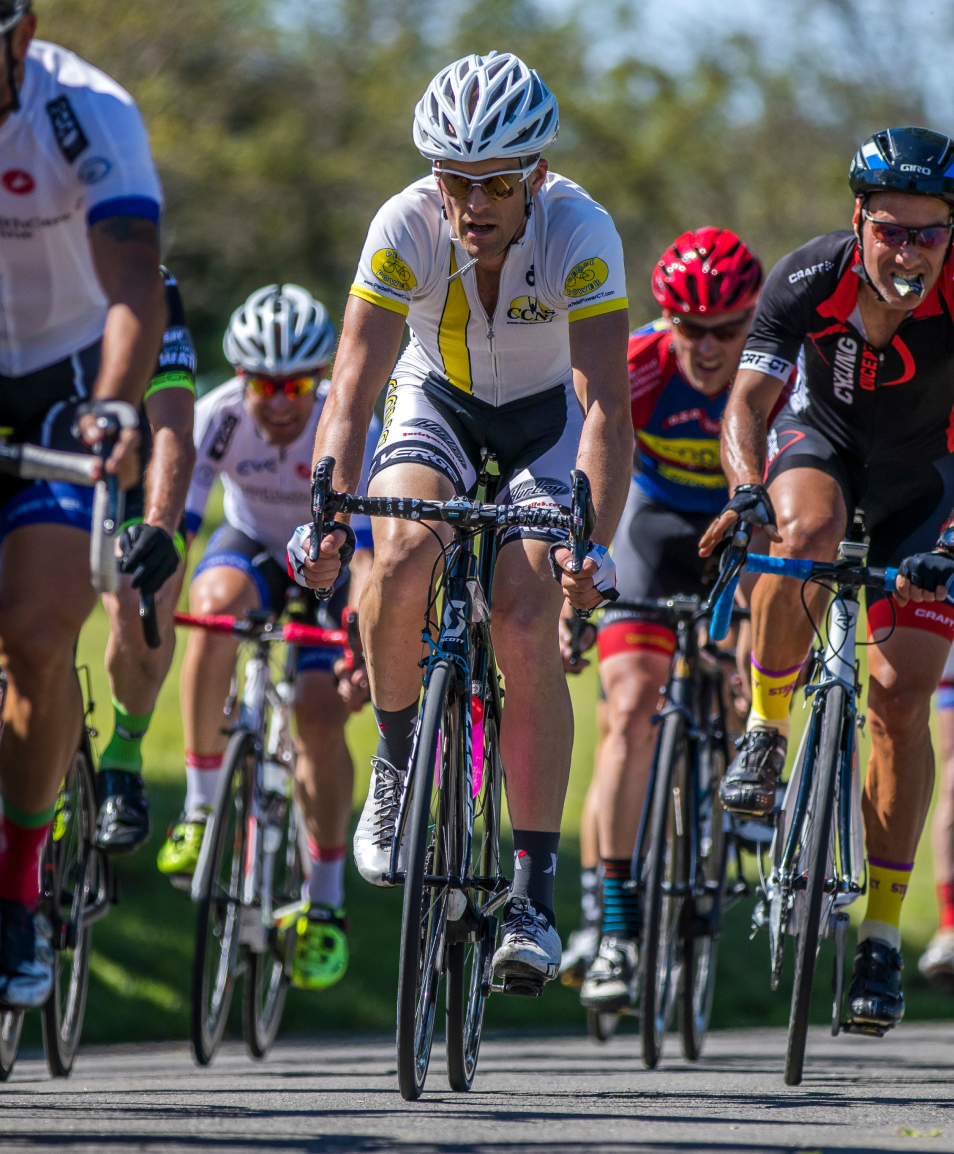 Backed by our CCNS coaches, our team is a community of athletes connected by the same common goal; pushing themselves to their physical peak. Any and all CCNS athletes are welcome! Join us as we rally for select events each month including:
Races
Gran Fondos
Group Rides
Charity Rides
Adventure Rides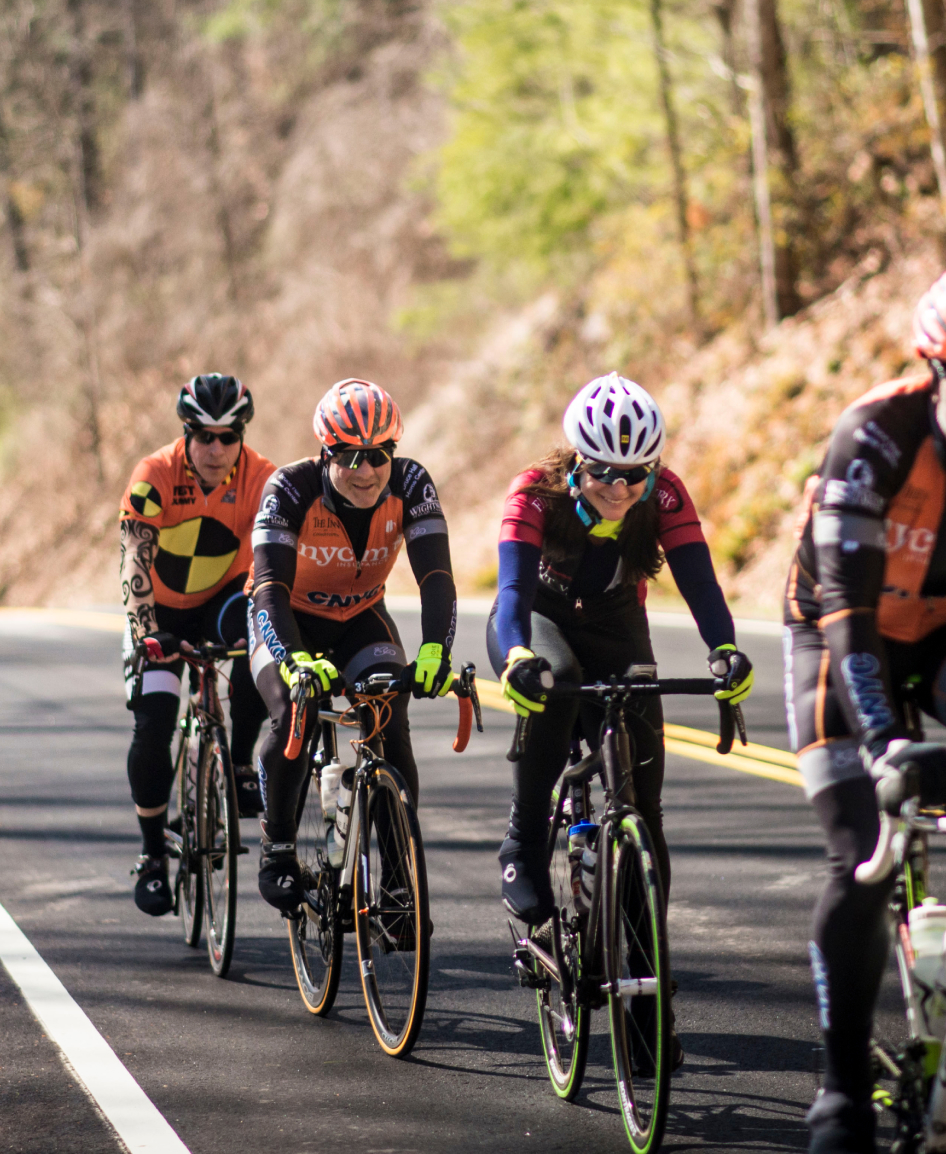 You don't need to be part of our program to join our regular group rides. These are great opportunities to get to know the local cycling community and the coaches and join great local rides.
Regular Group Rides
Seasonal Challenges
Vibrant Cycling Community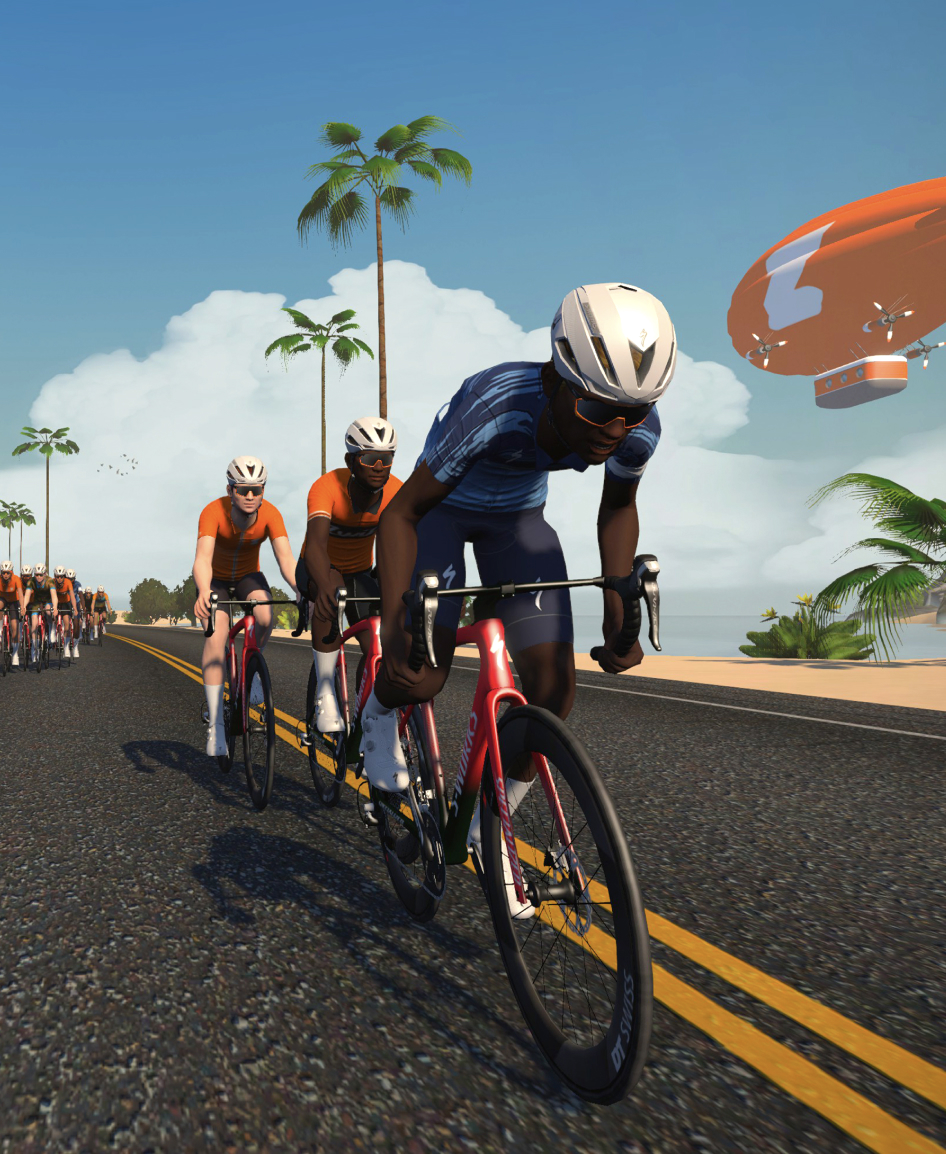 Members of our community have access to our challenges, trips and clinics throughout the year. From basic to advanced race training on road and CX to winter training camps and challenges, these events are a fun and productive addition to any training plan.
Bike Racing Clinic
Advancing Racing Clinic
Wintertide Rising Challenge
Training Camps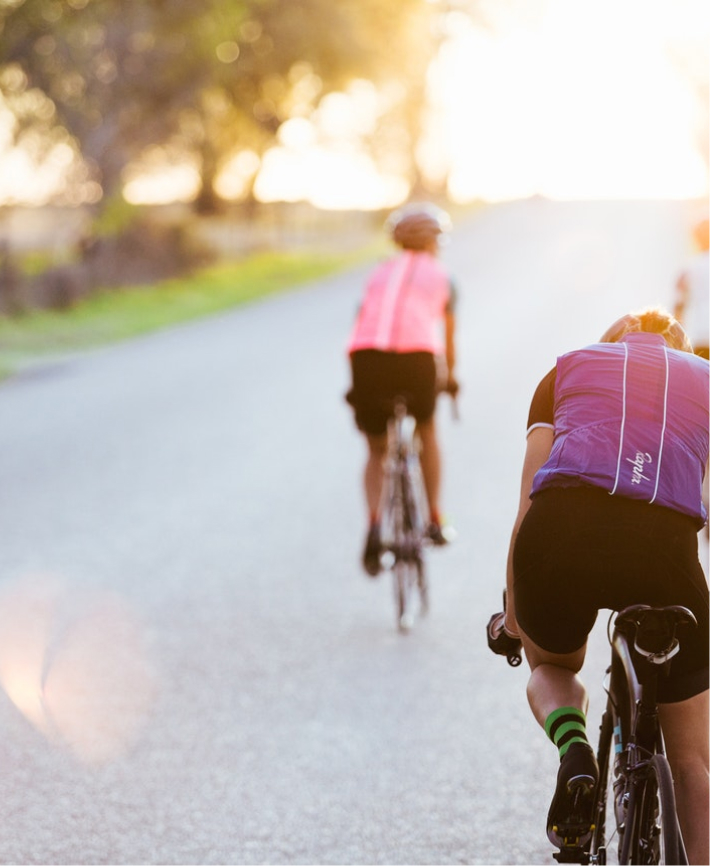 Thanks to Zwift and Discord our community is as vibrant online as it is in real life. We regularly host Zwift group rides and training sessions for our athletes who stay in touch with each other through Discord.
Zwift plays an important role in our coaching, which also covers the intricacies of Zwift racing. Our coaches can give you technique and equipment advice, as well as e-racing specific training to make the most of your online racing.
Join the CCNS community to make the most of your online racing and training.
Improve your race results
If you want to ride as part of an inclusive and enthusiastic community that strives to ride as a team as much as possible, all you need to do is choose your kit and sign up using the button below. We'll include you in our team-specific email updates about upcoming team events and plans.
All team members must be committed to racing as a team first, coming before any individual ambitions or results.
Riders must wear a team kit during race events and commit to being a positive and professional ambassador on behalf of CCNS.
All team members will strive to ride together on a regular basis.
Team members are strongly encouraged to attend specific team race events.

CCNS proudly are the founders of CCAP; the CT Cycling Advancement Program is a 501(c)3 non-profit organization whose mission is to better the lives of youth and young adults through the sport of cycling.

Thomson Bike Tours is a premier cycle tours company providing industry leading trips to cyclists who long for the thrill of the mountains, with the best support guaranteed. To these cyclists the ride is the most important factor in any trip. Privileged with unrivalled access to the Tour de France, Thomson can promise guests VIP treatment and an extensive ride programme on the very same roads as the race. Thomson's professional guides, mechanics and support van drivers enable cyclists to focus on the ride and conquer their ambitions. With a 1:3 staff to guest ratio that guarantees guests all the attention they need to triumph in their own accomplishments.

The CCNS Heat Adjusted Power Model was created in an effort to help athletes and coaches understand the impact of ambient temperature on power output. Taking in 300,000 data points from over 200 athletes, our model helps riders optimize their power and pacing targets in real-time as temperatures change throughout their ride. Adjusting your workouts using this model ensures that you are stressing the correct energy system and that you are well on your way to crushing your goals.
"Stellar coaching and support for all cyclists who want to improve fitness - be it for general health or improved performance. Coaches are smart, articulate, and fun! And so are the other CCNS athletes - I've found lifelong friends here"
"My second year with CCNS, my experience has been absolutely positive, with noticeable results in my performance. More importantly, the professional service that Aidan and Hunter deliver is untouchable. That said, they give you the feeling of belonging on their CCNS Team in the office or on the race course. Thank you both for your extraordinary professional knowledge, professionalism, and down-to-earth approach."
"Great programs, motivational coaches"