Here are the results from day 2 of Wintertide Rising.
Dale Perzanowski continues his march towards the win with another HUGE day. Arun Pandy has closed the gap though with a big Monday ride!
In the CCNS Team Challenge, the Underscores, anchored by Dale's rides, are in the lead atop Body Over Bike and the Merry Cranksters.
Tomorrow, many of the Wintertide Rising riders will be aiming for a bit of intensity with Coach Aidan's Muscular Endurance Challenge. Be sure to check out the post in the Strava club for details on that 2-hour ride.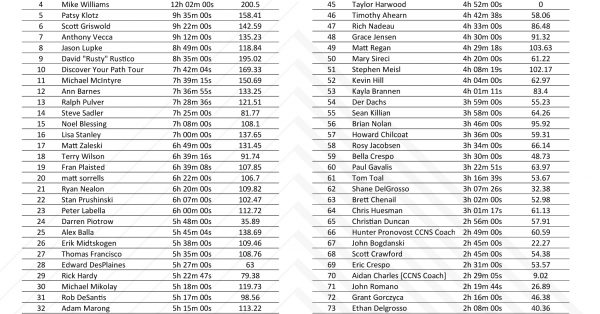 Click on the image of the results, or download the PDF HERE.