Day one is in the books, and it is awesome to see a few new names atop our leaderboard!
Kudos to all that put in BIG miles and time today.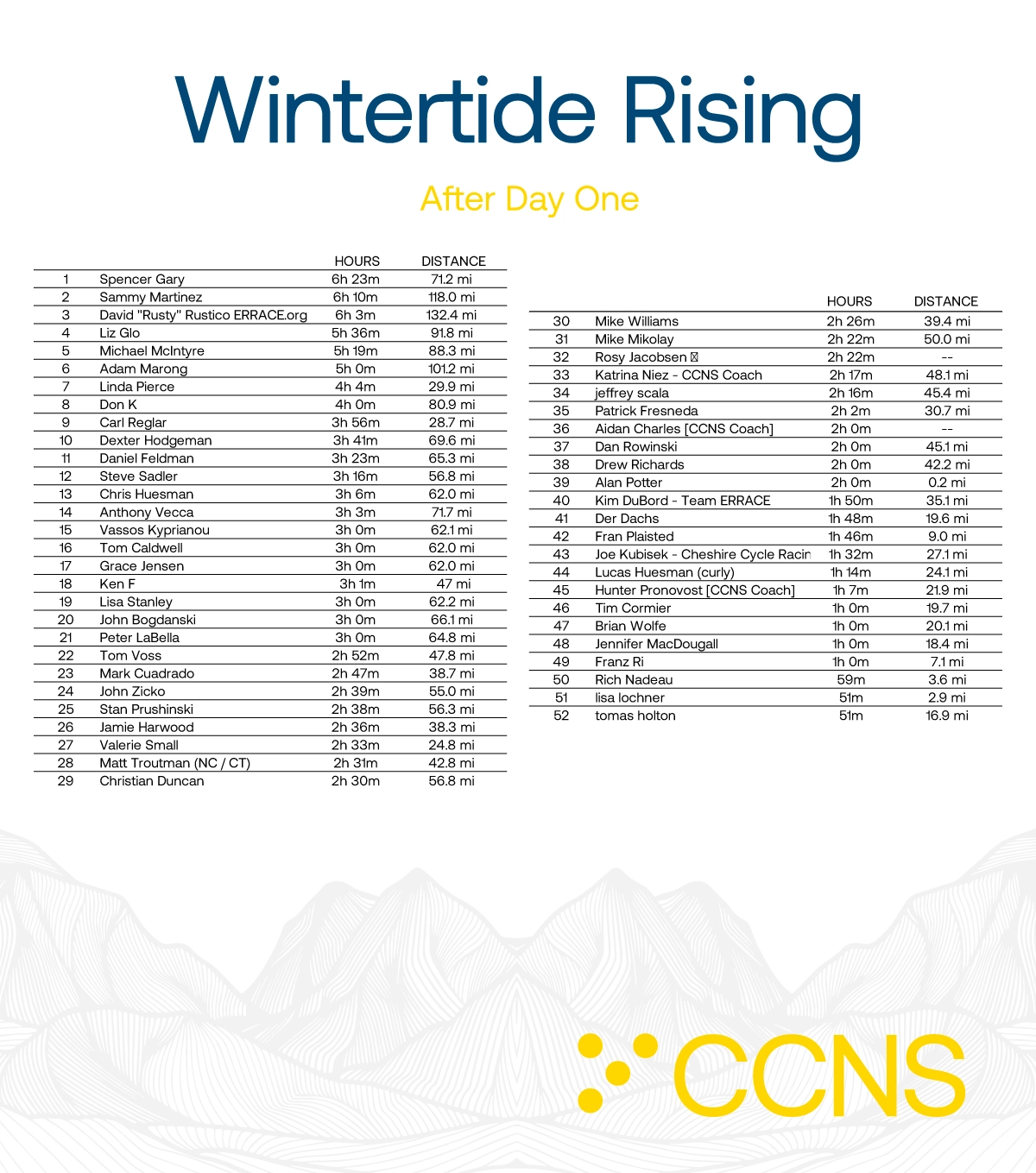 Tomorrow, we have a special challenge ride. Coach Ben will be hitting the Tempus Fugit Zwift segment bright and early to lay down a time to beat. Here is the challenge: Teams of 3-5 riders can complete the course, team time trial-style at any point during the day. Riders who complete the team time trial will get one hour bonus each. Teams that beat Ben's time will be awarded five bonus hours for each rider!
Note that for it to count, we have a request: After you are done, one rider from each team is required to create a post in the Strava club listing the riders on their team and the team's Strava segment finishing time for the Tempus Fugit segment. Please, no embellishing or exaggerating, we will be doing verification checks!
Good luck everyone! #BeatBigBen