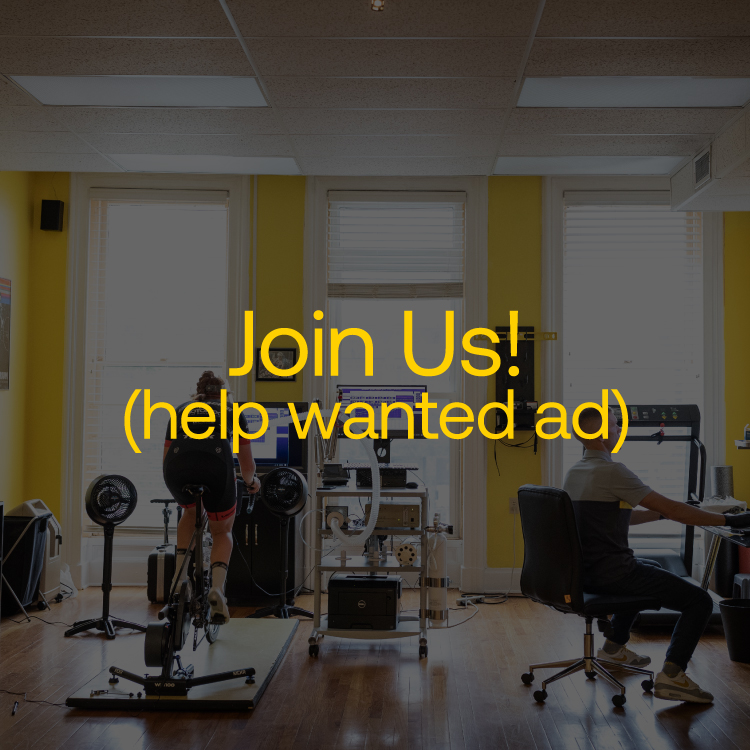 CCNS is hiring a Lab Assistant to support their performance testing services.

The successful candidate will work with coaches to conduct physiological test sessions, collect and analyze data, and perform administrative tasks.
Key Responsibilities:
Assist the coaches and staff in setting up and conducting test sessions on cyclists, runners, and rowers.
Collect and record data accurately, following established protocols
Assist in data analysis, including data entry and statistical analysis using relevant software programs
Maintain laboratory equipment and supplies, ensuring that they are clean and in good working order
Perform administrative tasks such as scheduling appointments, obtaining consent forms, and organizing test results
Participate in meetings with CCNS coaching staff to discuss ongoing projects and findings
Assist with the preparation of test reports
Qualifications:
Knowledge of basic exercise physiology and laboratory procedures
Basic bicycle mechanical skills, and familiarity with smart trainers
Strong interpersonal skills and positive communication abilities for the lab assistant role
Experience with Microsoft Excel
Ability to work independently
Attention to detail and ability to follow established protocols
Contact Coach Hunter to submit your resume and learn more.