"In a recent interview, CCNS athlete Stephanie Halamek shared her journey toward Tour of the Gila and working with Coach Ben. She had to go from sprinter to "all-rounder" in order to finish the stage race. Thanks to her dedication, she embraced the challenging workouts, prepared for the demanding courses, and succeeding in finishing the biggest stage race of her career!"
How has your fitness improved since you started working with Coach Ben?
"I have historically been a sprinter, and have focused more on crits than road racing for the past few seasons. Prior to this year, the last stage race I did was Tour de Bloom in 2017, and the last road race I did was a Central Park race in 2019. Signing up for Tucson Bicycle Classic, Redlands Cycling Classic and Tour of the Gila this year felt like a big step up for me!"
I started working with Ben in February, and in the time since then, we've focused on the demands of road and stage races. We've been getting ready for events that require tough, steady efforts." Ben had this to add. "You should have a deep anaerobic tank in a crit to handle high-intensity, repeated efforts. However, for road and stage races, we want to build up muscular strength and aerobic capacity to endure longer climbs and steadier riding day after day."
Can you describe a specific workout or ride that you found particularly challenging or effective?
"I happen to prefer spinning at a high cadence- 100 rpm feels great to me! However, it's not always possible or effective to spin that fast.. and definitely not feasible to do that up the hard climbs at Redlands and Gila. So, to get comfortable and build endurance spinning at a lower cadence, I had a workout that included intervals of 5 minutes at tempo power, aiming for 50-60 rpm, followed by 5 minutes at threshold power, aiming for 80-95 rpm.
Grinding along at 55 rpm was PAINFUL for me, both mentally and physiologically, and I definitely commented as such after the workout, but I do think it helped me prepare for the slog up the Oak Glen climb at Redlands, and the Mogollon climb at Gila."
How has Coach Ben adapted your training to fit your goals? Or do you have any schedule quirks that you need to work around?
"Ben, you can chime in here!" Ben replied, "Steph is a crit monster. Just look at Sunny King. She was the only rider *without* a leadout train in the top 10. She is one of the more talented crit racers I have seen. Her grit, positioning, and power/speed are phenomenal. However, with the goals being longer, more muscular endurance-type days, we have worked on a lot more steady aerobic and LT power riding at a lower cadence (than crit racing) to ensure she was comfortable in those situations."

Thanks Ben. Great stuff. Where there any other ways Coach Ben helped you get ready for Gila?
"One of the reasons I was most excited about working with Ben was his years of experience racing the races that I have on my calendar. He knows the courses, knows how the days typically play out, and can point out critical points in the race where I might need to dig really deep, or anticipate an attack, etc. Before Gila, he and I reviewed the courses, discussed the elevation profiles, and walked through all of his tips from past years of racing. Since it was my first time doing it, that was instrumental in getting me mentally prepped for the whole week!"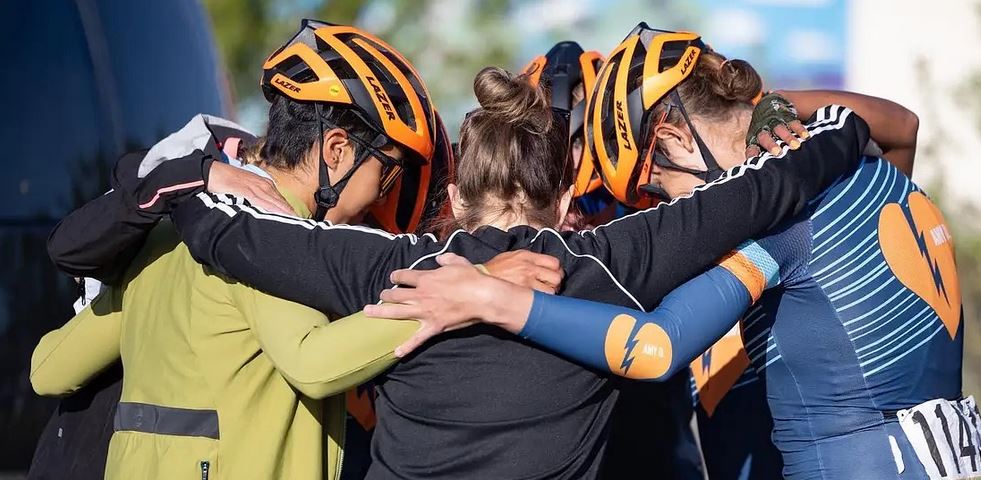 What was the highlight of Tour of the Gila for you? Also, something perhaps that you wish could have gone better?

"Honestly, the entire experience was incredible. It was absolutely a tough race, but I LOVE hard racing, so I was in my element. Plus, I got to race with a killer team of strong, supportive, motivated women and incredible support staff. And of course, we got my teammate on the top step – so that is certainly the highlight 🙂
On the other hand, crashing during the crit was regrettable. I had been aiming to pick up more sprint points, and was disappointed to not have that opportunity… but grateful to have made it out with nothing more than road rash. Truly, a minor negative compared to all the great positives of the experience!"