Coach Katrina is all smiles anytime she talks about 14-year-old Schuyler Hagge. Young Schuyler crushed it in 2022! From high school mountain bike races to National-level cyclocross races, she was dialed in with her training and racing.Coach Katrina described the process for us, "It has been a real pleasure to work with Schuyler over the last three months and get her ready for Cyclocross National Championships that were in Hartford, CT. She is 14 years old but presents herself as a put-together adult ready to take on the world. She certainly is not intimidated by endurance sports while she competes in mountain biking and cyclocross. She also will be officially joining her school's nordic ski team this week!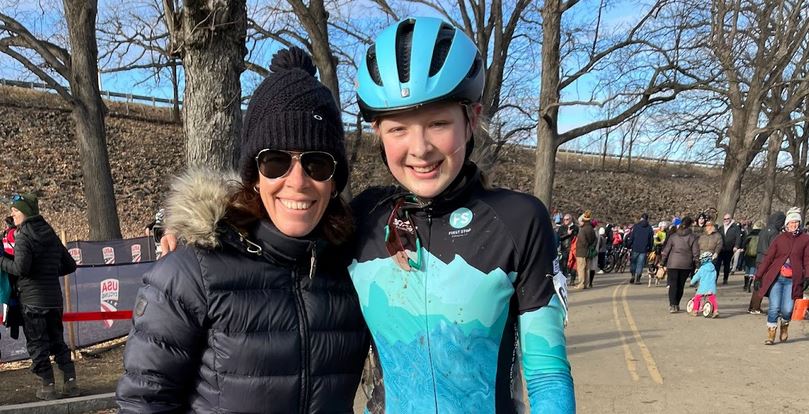 She was already into her mountain bike season when I started coaching her, so at first, we made sure she had enough rest in between races and practices every week. As time went on and her mountain bike season came to an end, we started to layer in intervals, cyclocross practices, and skills. She is always ready to race and wants to ride hard, but luckily has the maturity to know that her connection to her team is extremely important.
We tried to maximize her time with the team while making sure to get enough training stress to compete at a high level. The cyclocross season was well underway once she could focus on it. Holding her back was tough because she wanted to race every race available! Cyclocross is a long season, so it was imperative she didn't do everything in New England.
Her support team is amazing, and I was able to communicate with her parents and nordic ski coach to make sure we were all on the same page and not giving her mixed messages. Ultimately, she is the one pedaling the bike, but the message needs to be clear so she gets to the start line and the finish line with a smile. It always amazes me how so many successful athletes have a crew helping them. When I watched her compete at Nationals, her mountain bike coach was texting with her mom, and it just makes me smile to know such a great kid has so many people cheering for her.
She loves riding her bike, and it shows, so who wouldn't want to foster that type of enthusiasm?