Follow the line of helmets in a Connecticut pace line and you will see one blip, a data point well above the others. Behold the feature of this week's coaches highlight, "Big" Ben Wolfe.
A gentle giant who spent 15 years racing internationally. Ben is a mentor to many of the CCAP riders and coaches as well as a friend to the New England cycling community. Born and raised to working-class parents in Old Lyme, Connecticut, Ben viewed bikes mainly as a way to get to a friend's house, the beach, and places in between. He could be found on the soccer pitch in the fall, ski mountains in the winter, and baseball diamond in the spring. Cycling as a sport seemed a distant thought. During his middle school years, Ben started to ride a mountain bike to school. An after-school bike club got him out of doing homework and into exploration and friendly battles with his classmates on trails. Courtney Harris, Ben's seventh-grade science teacher, pressed Ben to try the Winding Trails Mountain Bike Race.
He finished second. Cycling immediately became an obsession.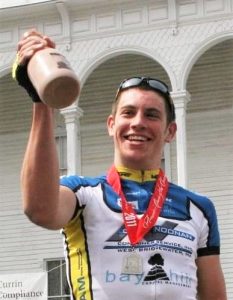 The following year, at age 15, he boarded a steel-frame road bike with downtube shifters for his debut in road racing on a challenging course in Stonington, Connecticut. He finished third in his age group and won $20. He went all in. Ben pushed through school to graduate early so he could train in Southern California from his grandmother's home to prepare for Battenkill, a junior national team selection race. This would be the first of many winters away from home.
After winning the Tour of Battenkill, Ben packed off for Europe. Dropped from most races, barely finishing in the grupetto, Ben came home shattered…but not defeated.
Aidan Charles convinced this raging bull to employ a power meter to refine his training for the 2012 season. Working and training under the CCNS way, it all came together for Ben. Jelly Belly Pro Cycling Team noted his results and gave Ben a chance to turn pro.  He couldn't believe it, he had a chance to turn professional as a teenager. Before he could sign the contract, however, Ben broke his pelvis in a crash. Luckily, the team believed in him. On a career that spanned 2013 through 2021, Ben enjoyed triumphs, endured hardships, and overcame setbacks and injuries. Like an accomplished studio musician, Ben contributed to countless wins for his teams. Insiders came to recognize Ben's self-less style of riding. He earned spots on Team USA for several campaigns abroad, served as an alternate on UCI World Championship teams, posted podium results at national championships, and earned a USA Cycling pro-national title, and two Most Courageous jerseys as the Amgen Tour of California.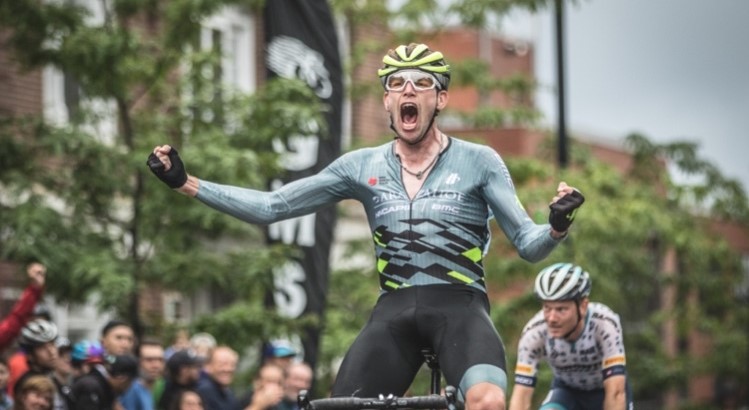 For Ben, the lessons learned in sport – be it logistics, travel, nutrition, planning, or racing –  translate to real life. His attention to detail, incredible depth of experience in racing, and turning power into speed are leavened with a light-hearted manner make him a cornerstone CCNS coach and an unparalleled mentor for the young riders in the CCAP.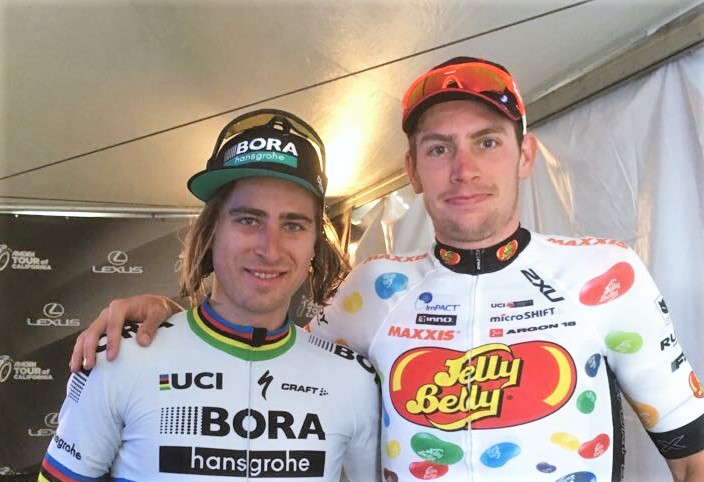 CCNS: You've been a CCNS coach since you were 18 and throughout your whole racing career. What brought you into the CCNS Family?
Ben: It really all started back in 2009, I found CCNS and Aidan. When I graduated from High School early, Aidan really helped me reach my goal for that spring of winning Battenkill and going to Europe with the National Team. In the fall of 2011, I started working for Aidan at the office, helping out with things and it grew from there. Over my whole racing career, Aidan always kept me on as a coach and kept me involved in the community. I honestly don't know where I would be without CCNS and Aidan's guidance throughout it all.
CCNS: Sounds like the CCNS kool-aid is a good one! What is your favorite part of working with athletes?
Ben: There is so much I love about being a coach. Cycling is a difficult sport and being able to pass on my tricks and tips in both training and racing, but also lifestyle to help athletes jump through the learning curve as quickly as possible to achieve their goals is probably my favorite part. I have found a lot of aspects of cycling, and sport in general, translate into day-to-day real life. We often try to compartmentalize aspects of our life, but in reality, it all goes hand in hand and the process practiced in training transcends to all aspects of our life. Just like in training, balance is key to happiness and happy riders go faster!
CCNS: What about your training and racing? What keeps you motivated and getting out the door? We know you tried to retire from racing, but that didn't last too long!
Ben: Ha! Yeah. I guess I can't stay away. Cycling has always been a focal point in my life. As the saying goes, you can't teach an old dog new tricks. For me, training and racing help give me focus and structure on a daily basis. It's the one thing I know I can control. It's a type of meditation for me. My goals in racing have changed though, I go to races to help others, whether that's delivering teammates to results or helping CCNS athletes, my reason to race is to be a resource to learn racecraft from.
CCNS: We love that! Any other words of wisdom for athletes?
Ben: Be patient. I have done over 1000 races and events, and every single one I learn something new. Focus on being consistent, and controlling the controllable (ie, your training, the way you ride an event) and soak in the little wins along the way.
CCNS: Thanks, Ben! Now a few "rapid-fire" questions for you…
What would 10-year-old you think about the current you? I still feel like a 10-year-old! I don't think I could have even imagined where the last 18 years would have taken me. I just took every opportunity presented to me and gave it my best. I think the younger Ben would be proud.
Favorite food? Burgers and fries.
Non-cycling hobby? Long Hikes, and being in nature. Nature is Neat!
Favorite Music? I've been playing a lot of country music recently, but it changes on a weekly basis. 
CCNS: Thanks, Ben! It's been fun to watch your development over the last decade. We can't wait to see where it goes!
If you have any more questions for Coach Ben (like that time he beat Peter Sagan in a wheelie contest), just shoot him an email here.