South Carolina Camps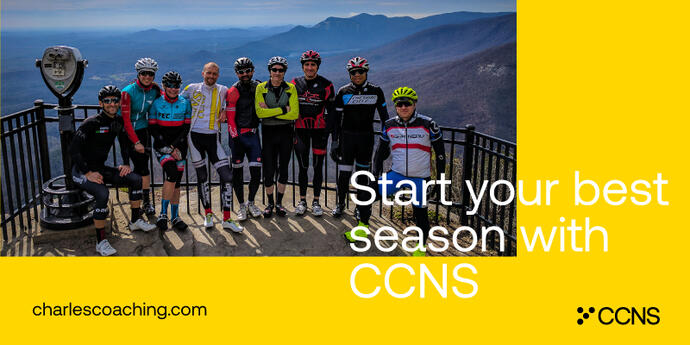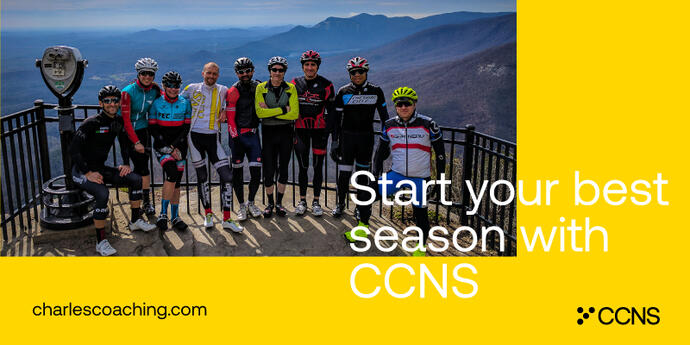 Each year it seems we get started earlier and earlier with our planning and booking of South Carolina Camp. This is fine with us! We get excited over the anticipation of escaping the winter cold, the epic climbs, and the camaraderie of riding with new friends and long-time CCNS athletes.
After hosting this camp for over 10 years, there is a lengthy list of athletes that often want to go back with us! Get your deposit in sooner than later, and lock in your spot with us at Greenville training camp.
About our CCNS South Carolina Training Camps
Prepare for your best season yet with CCNS coaches in Greenville, South Carolina. Greenville is a "mecca" for cycling in the United States; The area is home to many professionals, such as three-time National Champion George Hincapie and countless others. The CCNS Training Camp has a strong history of putting athletes on the path to successful seasons. We take pride in supporting numerous athletes of all levels as they successfully meet the challenges of balancing family life, work, and training. Guest appearances from pro riders during the Camp make for epic days on the bike, and top-notch support maximizes your riding vacation.
Each week on the bike at a CCNS camp is unique. Off the bike, a few things never change:
The average daily ride length is 40-75 miles, with some groups getting out for longer endurance rides that can tally up to 100+ miles. Most can expect a 250-450 mile and 17-25 hour week on the bike.
Group stretching and core work
A relaxed breakfast
A pre-ride briefing to discuss goals for the day… Climbs, descents, and highlights
An organized and efficient rollout
Post-ride refueling
Post-ride massage
Evening clinics and activities with plenty of opportunity for Q & A
Athletes of nearly all fitness and racing levels (strong category 4 riders and higher). Zwift Category C and higher. If you have a question about "being able to hang" please reach out and ask.
CCNS camp makes use of a spacious waterfront property outside Greenville. Shared Rooming arrangements are standard. Individual and deluxe rooming options – with private bathrooms and king-sized beds – are limited (3 spots total) but are available for an additional cost of $395. Amenities include a game room, a beachfront fire pit, and plenty of places to relax.
Anyone that has been to a CCNS camp will attest that the carefully crafted meals could perhaps be the best part of the camp. For those with dietary requirements and preferences, throw us your best requests. We can handle them!
The weather is usually low to mid-60s during the day and down to the 40s in the evening. There is always a chance for rain showers or the occasional thunderstorm. The weather is usually excellent for riding.
Cancellation Policy: The camp payment balance is due by January 15th. There is no refund of camp deposits or fees.
Covid-19: CCNS requires that all camp riders are fully vaccinated. We may also ask each rider to obtain a negative COVID test in the days leading up to camp.
Regular price: $2,750
Current CCNS Clients: $2,095
Individual/Deluxe Rooming: +$395
I would like to take this opportunity to graciously thank you for making my experience rewarding and beneficial. Although the week commenced with a degree of adversity, through your motivation and support I feel I was able to face the challenges and maximize the training. When we look back, it is often the achievements earned through overcoming daunting challenges which are the most memorable. Thank you."