Tanner Ward is the newest member of our CCNS coaching team and races for Best Buddies Racing with Coach Ben. He lives in Little Rock, Arkansas. Get to know a little about "Tan-Man."
CCNS: Who got you into racing? When?
Tanner: It started with the University of Arkansas Cycling Club Sports team while I was attending school. I also had an uncle who lived there, rode MTB, and did some local road racing. Between those two resources, I found myself entering racing as soon as I started riding.
CCNS: What is your proudest race result?
Tanner: Joe Martin Stage Race, stage 4, the criterium I was able to pull off 3rd place in front of many family and friends in Fayetteville, AR. I had dropped my chain going down the rough road, Dickson St., and had to stop and put my chain back on and then chase for 2-3 laps before going off the front trying to get to the break up the road. Not my best result but one I am incredibly proud of.
CCNS: What are some of the biggest challenges to being a professional cyclist?
Tanner: Making everything work seamlessly. You have to be able to balance a lot while being a professional, but I'd say that goes for most professional jobs, athlete or not. The trick is making sure sleep and recovery are topped off so I can perform on the bike and for coaching.
CCNS: What do you like about traveling and racing with your team?
Tanner: We have a really diverse team and have been to many different races this year. Going to the Dominican Republic with the guys and getting to experience the culture with teammates who speak Spanish and one who is from the Dominican made it something I will never forget.
CCNS: Which do you enjoy more, training? Or racing? Do you like to race more or train more?
Tanner: I love the measurable way you can track improvement within cycling with all the different variables and metrics. However, I would say I like racing more because of the tactics that come into play. Nothing beats having to think quickly in the middle of the race!
CCNS: We agree! Regarding the training metrics, what is one of the things that you think is most important about training for cycling with power?
Tanner: The most important thing about training with power is learning to use the power meter data to calibrate your internal feel for the power you are producing. No one wants to be staring at the stem riding a bike so being able to develop an accurate internal power meter helps make training more enjoyable and racing more successful.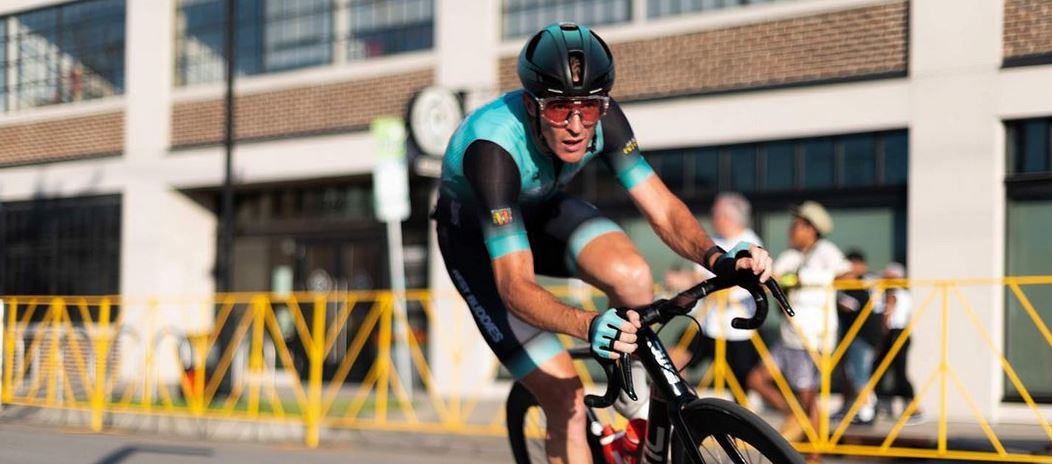 CCNS: As a coach, what are your strengths and weaknesses?
Tanner: A strength of mine is helping athletes navigate everything that goes along with training like recovery, nutrition, stretching, strength, and how to best juggle it all. A weakness of mine would be that I am relatively new to the sport and to coaching. I started racing in 2014 when I was 20 years old which is relatively late compared to some. The good thing is we have a really experienced coaching staff here at CCNS and we are always learning.
CCNS: What is something you've taught someone about riding and racing that makes you proud? (It can be a cycling-related story or experience as well!)
Tanner: I always like teaching riders how to ride an endurance-paced ride properly. Floating the gear properly based on the terrain and consistently having pressure on the pedals.
CCNS: Who is your favorite athlete? Why?
Tanner: I would have to go with MVDP(Mathieu Van Der Poel) on this one. He races on instinct which is fun to watch, and he can nearly do everything.
CCNS: How often do you incorporate strength training into your program?
Tanner: I came from a traditional US sports background growing up and then proceeded to be a bit of a gym rat in college, so the gym is something I make sure to incorporate. In the base season, I go 2x per week, and during the race season, I like to do at least 1x maintenance workout weekly.
CCNS: Tell us an embarrassment for you on the bike, any good stories?
Tanner: After winning Sunny King in 2021, while on the podium, I wasn't able to open the champagne bottle. Fortunately got some help from 2nd and 3rd place on the podium, along with some deserved verbal jabs. Won't make that mistake again.
CCNS: Finally, off the bike; what do you enjoy doing?
Tanner: Really anything outdoors. We have some excellent hiking trails here in Little Rock that Jenny and I frequent. I also like to golf, play a bit of tennis, and support all Razorback sports teams. Woo pig sooie!
Thank you Tanner for taking the time!
If you would like to drop Tanner a note, CLICK HERE.