Half weekend getaway, half power-packed training camp. Make your summer escape to the beautiful Mad River Valley.
Vermont's natural "architecture" is a road cyclist's utopia! Climbing the 6 gaps is truly an adventure that you should experience at least once in your life. With support from CCNS coaches on and off the bike, we guarantee you will ride stronger and do more than you thought was possible.
Let us take care of everything.
All you have to do is show up ready to ride.
From Our Riders
Thanks for your dedication to making the camp experience an incredible one. The weekend camp adds value in many ways. I know there's a lot that goes on behind the scenes that campers don't take time to fully appreciate. I thought the clinic on mental toughness was solid."
Mike
Darien, CT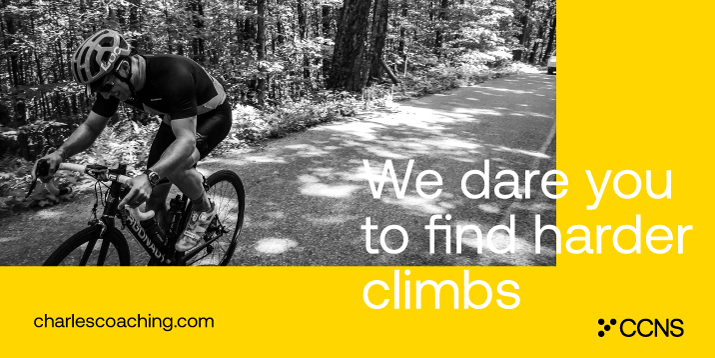 A SHORT TRIP WITH A LONG LIST OF CHALLENGES
There is A LOT to look forward to during the 3 days of riding. We will tackle at least 6 gaps (We may sneak in an additional two climbs! See below). Between the climbs, there will be personal goals provided for all and objectives for the entire group. Off the bike, clinics will be discussed each day.
At a CCNS camp, there are always plenty of opportunities to discuss rides files and data on a one-on-one basis and as a group. Using this trip as a springboard, we know you'll have great form going into your end-of-the-season gravel and road events like Green Mountain Stage Race, VT50, and the like. Not to mention your inner mountain goat will be ready to flex!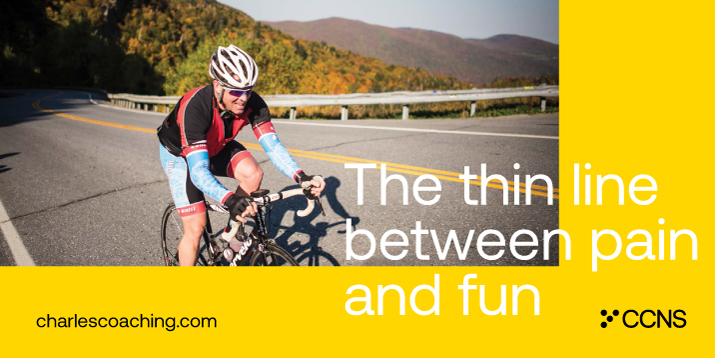 THE GAPS
• Appalachian (this one is the looker of the bunch, with incredible vistas as a trophy for getting up it)
• Rochester (a bit of dirt+gravel awaits)
• Roxbury (even more of the dirty stuff)
• Brandon Gap (a piece of cake!)
• Middlebury (Brandon's slightly bigger brother)
• Lincoln (is your life insurance up to date?)
BONUS GAPS
We like to under-promise and over-deliver around here at CCNS, so depending on how adventurous the group is, these additional two climbs should be not missed.
• Mooretown Gap
• Braintree Gap (all dirt and gravel!)
TARGET ATHLETE
Athletes of nearly all fitness and racing levels (strong category 4 riders and higher). Zwift Category C and higher. You should have a bit of experience climbing and descending roads that are 18%+ in grade. If you have a question about "being able to hang" please reach out and ask.
F.A.Q.
What is included with this trip?
Pretty much everything is included. Lodging for three nights, all meals while at the house, any needed transportation during ride weekend, daily laundry, and ice cream at Waitsfield's most happening hangout. Transportation to and from the host house is not included.
How fast will we be riding?
It depends on the makeup of the group. Everyone will be able to climb at their own pace. Our cruising speed will be 17-20mph. If you are concerned about the pace, please reach out and inquire if this trip is right for you.
What if I can't keep up or make it the whole way?
We will have van support for the entire time. Riders will be able to take a break, hitch a partial ride, or get collected in the case of becoming too tired to continue.
Can you send me the routes ahead of time to help me decide?
In usual CCNS-style, we have a couple of tricks up our sleeve with this trip. We also may make adjustments right up to the dates of the trip. As such, we don't usually commit to sending out routes beforehand. We are happy to discuss the riding with you prior to the trip via email or a call though.
What are the rooms like?
Most rooms are shared and have bunk beds. Deluxe rooming with full or queen-size beds are available on a first-come, first-serve basis. Please email us with your request.
What are my ride food options?
We will have an assortment of ride fuel from PowerBar, Clif, and Untapped. Riders are more than welcome to bring specific nutritional items if preferred. There will also be a few opportunities to stop at stores along the way.
I'm vegetarian/vegan. What are my options?
Meals at the house are tailored specifically for each camp and prepared by CCNS staff. So long as you let us know prior to the trip, we can accommodate pretty much any dietary preference or restriction.
ALL-INCLUSIVE FEE: $1200-1600