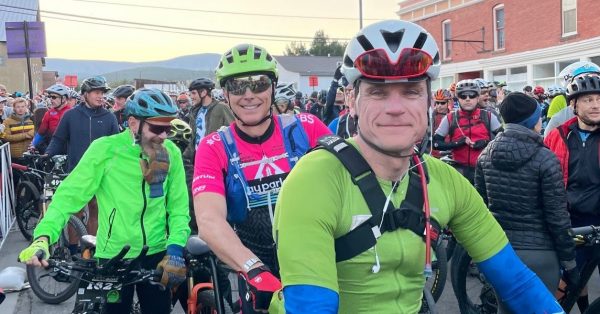 To complete the 100-mile MTB race in Leadville, Colorado, is every ultra-endurance rider's dream. To finish it in under 9 hours is a goal that only a tiny percentage of Leadville riders reach.
CCNS athlete and New Hampshire resident Matt Regan focused on that goal for the better part of the last year. His training paid off. However, all the training in the world can not account for a bit of bad luck.
Coming down from the Powerline climb, a rider in front of Matt locked up his brakes, pushing Matt into the side of the trail and right into a very pointy rock. After struggling to reseat with CO2 cartridges, he had lost 15 minutes.
Matt's finishing time: 9 hours and 6 minutes.
It's a frustrating finish, but Matt's attitude is noteworthy. He said, "I proved that I can beat 9 hours. The race plan and prep were perfect, never have I had the power and motivation to push for 9 hours. With a little less bad luck in 2022, I'm there. Thanks to Coach Hunter for holding me to the plan!"
Matt finished 237 out of approx 1500 riders. He said, "It felt awesome to be passing so many coming home. Oh, and the course was 2 miles longer this year!"